4 pc Ignition Coil For Nissan Altima Sentra Cube Rogue Versa Infiniti FX50 UF549
Free Shipping Same Day! US Stock! PREMIUM QUALITY!
| | |
| --- | --- |
| Brand/Part #: | King Auto Parts DQ50226 x4 |
| Location: | Los Angeles, California, US |
| Ship To Locations: | US - FREE SHIPPING |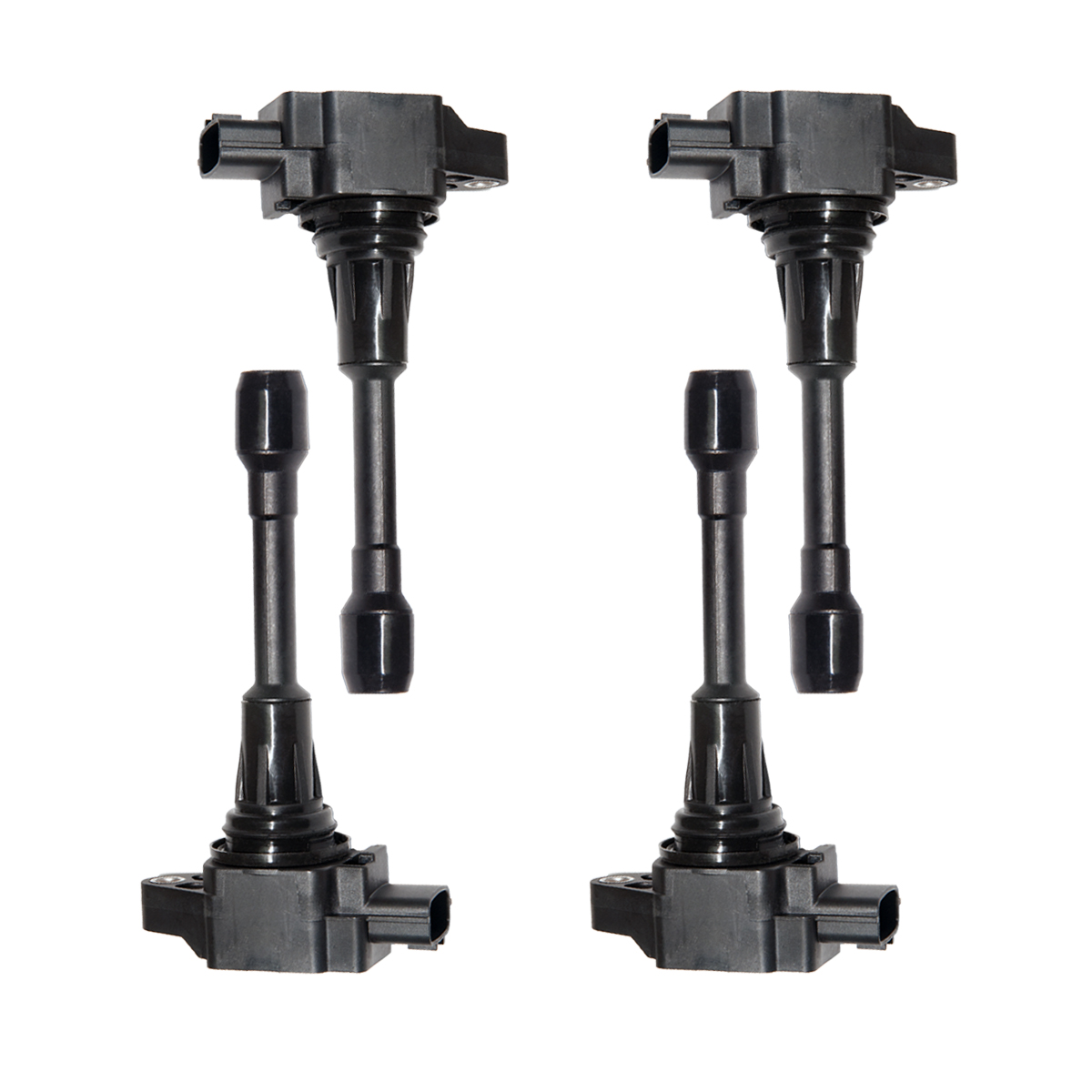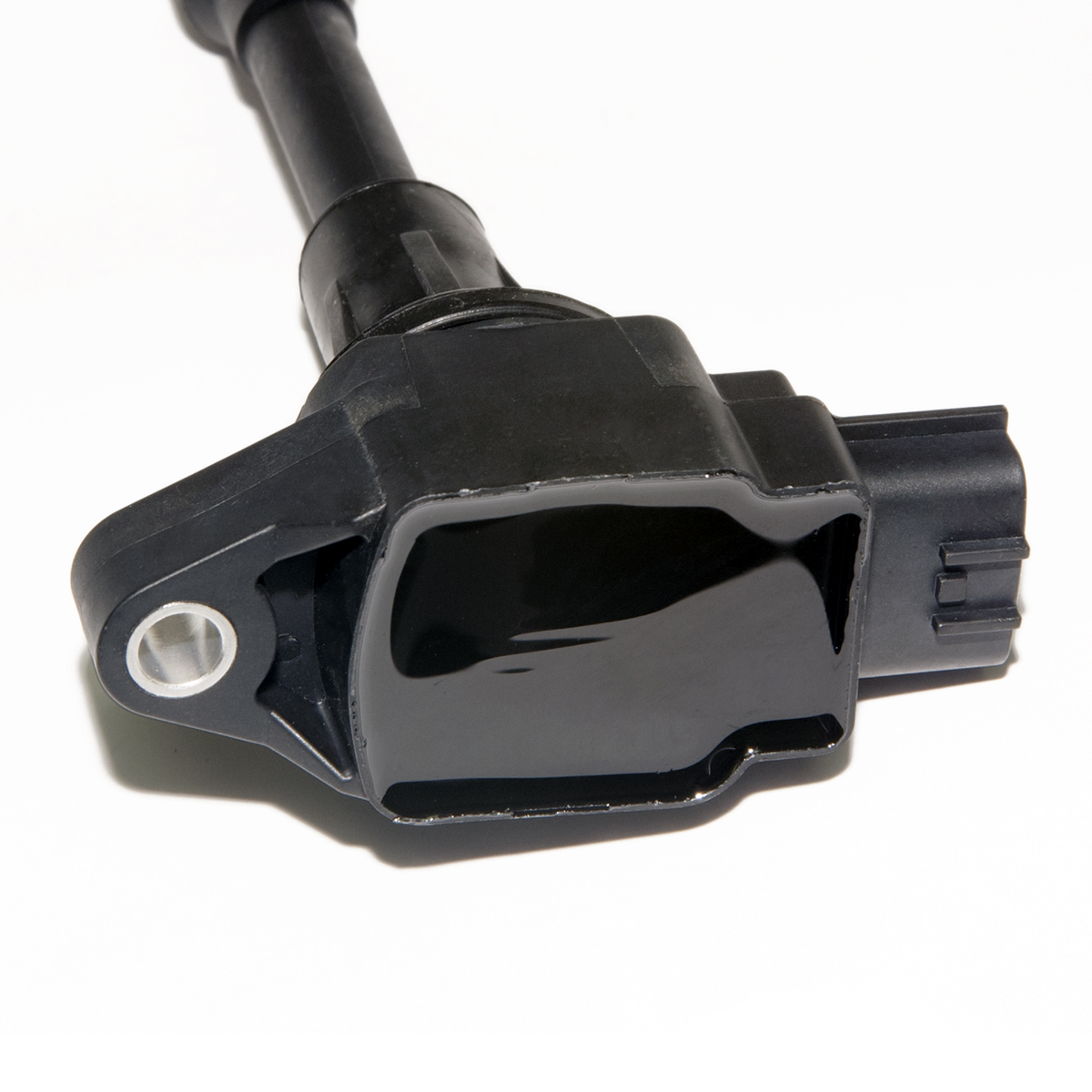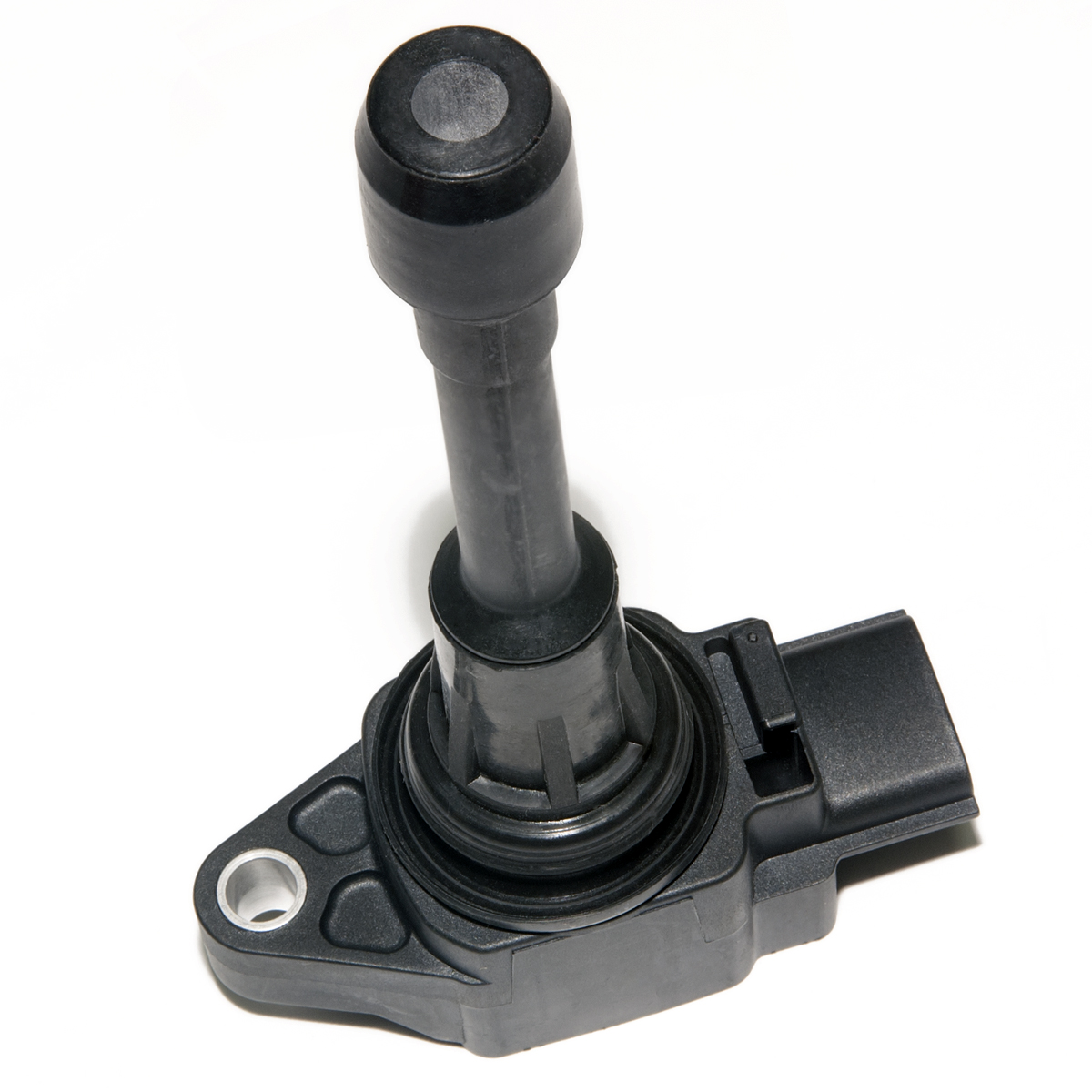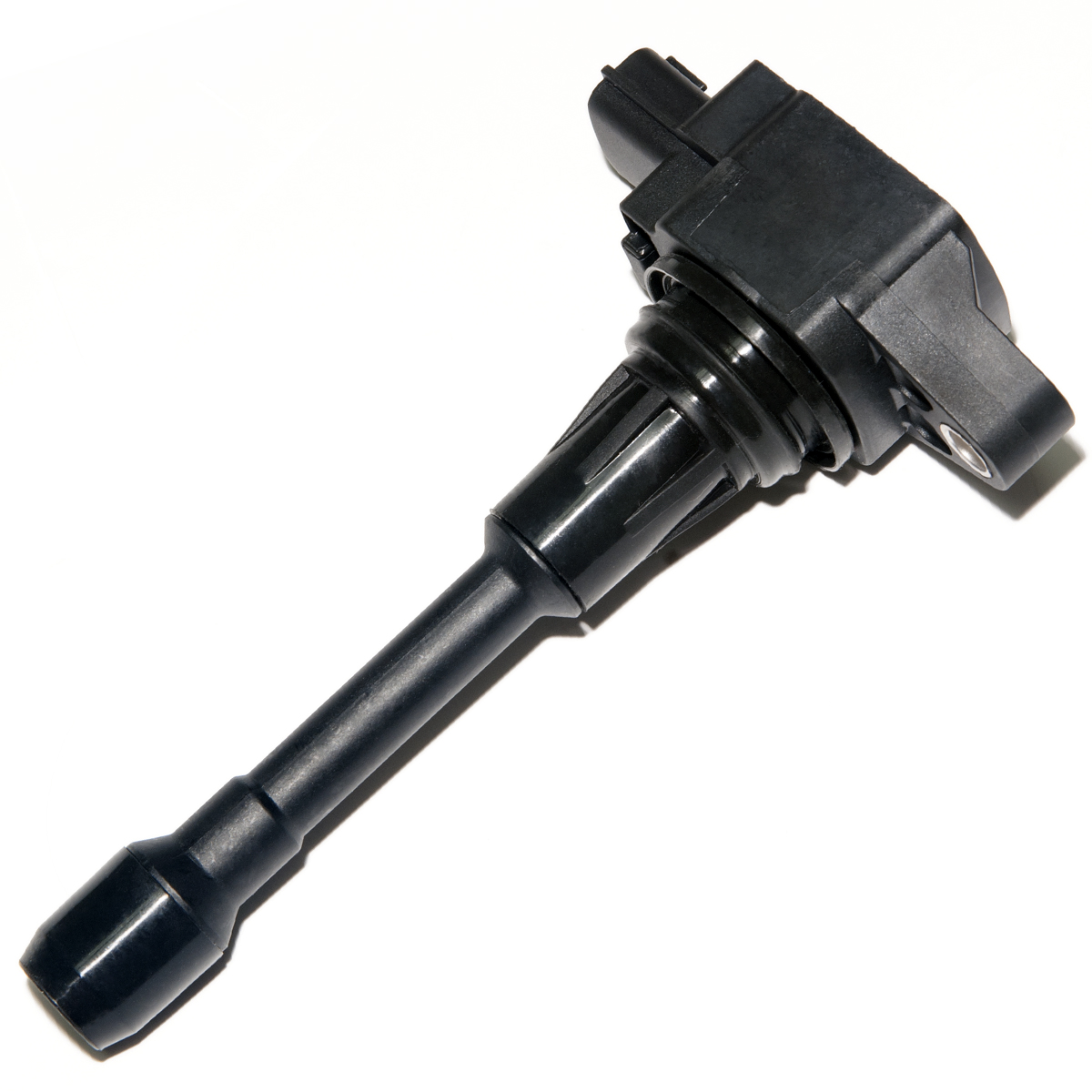 SET OF 4 Ignition Coil For Nissan Altima Sentra Cube Rogue UF-549 22448-ED000

For Nissan Altima Sentra Blaster Epoxy Yellow Ignition Coil 4pcs JNS2877Y IC433
Reference Item Number: 22448-JA00A ; 22448JA00A,UF549,1788369,
5C1753, E1049, 52-2108, IC629
Fitment:
2009 Infiniti FX50 V8 5.0
2010-2012 Infiniti FX50 For Front Six Cylinders
2011-2012 Infiniti M56 For Front Six Cylinders
2007-2012 Nissan Altima 2.5L L4
2009-2012 Nissan Cube 1.8L L4
2008-2012 Nissan Rogue 2.5L L4
2007-2010 Nissan Sentra 2.5L L4
2010 Nissan Sentra 2.0L L4
2009-2011 Nissan Versa 1.6L L4
2007-2012 Nissan Versa 1.8L L4
Professional installation is highly recommended. Instructions are NOT included.
It is your responsibility to purchase the correct part. Very often there is more than one part available per application as auto makers often switch midyear. eBay's compatibility system does not allow sellers to account for any variations by VIN. If you don't have the part number, you can get it from any dealership by providing your VIN. This way you can avoid unnecessary hassle and return shipping costs. We provide part numbers and high resolution photos, but if you do not check them we cannot guarantee fitment.
We can only be responsible for the damage and defective of our products. We cannot reimburse for any loss in any other parts of your car or labor cost.
99% OF ORDERS BEFORE 3:00PM PST ARE SHIPPED OUT THE SAME DAY!!!!!!!
Shipment by USPS and UPS only
Shipment from Los Angeles warehouse
Tracking number can be found in your order. Please allow 1 business days to have the tracking number upload in your order
Double check the address in your order before placing an order. Address changing requirement will charge extra $20
(Address Change: Search "USPS package intercept or UPS package intercept"online, and follow the instructions on USPS or UPS website)
Trying to cancel an order but failed, please contact us through eBay message to get an instruction on how to return the item for refund.
Keep closely tracking your package, especially near the day delivery. Check with the mail person ASAP when your tracking shows delivery but you don't receive any package. We are not responsible for any package lost issue with tracking showing delivery.
Order within 30 days: open an return request in your order.
Order over 30 days: please contact us by ebay message so that we can provide return instruction to you
All exchange items MUST be in brand new condition which means the item is never installed and kept in the original packaging.
We can only replace or refund after we receive the returned item.
Please be sure to ship the item we sold back to us for return. Any returned items which are not sold by us will not receive refund or replacement.
FIVE Start Positive feedback rating is my goal.
I promise give you a positive feedback.;
If you feel that my products don't deserve a POSITIVE FEEDBACK, Please Contact me BEFORE LEAVING Negative/Neutral Feedback.
I will make every effort to ensure 100% your satisfaction with your purchase in King Auto Parts Ebay Store.
30 days return for full refund or brand new replacement (we pay the return shipping fee)
1 year warranty (After 30 days and within 1 year) for repair or replacement with refurbished item (buyers pay the return shipping fee)
Where is my item?
All items are shipped out within same business days after full payment has been cleared. An automated email will be sent containing the tracking number.
The tracking number does not update
The automated email from Ebay system means your order has been processed but does not mean it has been shipped out. It may take up to 24 hours for the system to update.
I purchased by mistake, how do I cancel the order?
Please contact us ASAP. If the item has not been shipped out we can cancel the order for you. If the item was shipped out you can refuse the package and wait for the item to return to us.
I received your item but it does not fit or is defective
Please contact us so we can assist you on the matter.
Buy with confidence
Our quality is based on meeting the requirements of the manufacturer and improvement them in design problems manufacture.
We specialize in Ignition distributors, Ignition coils, and Ignition control Modules.
We are very proud that our modules are the top selling products.
Customer Services
Office hour: 9:00AM - 5:00PM PST Monday - Friday (EXCLUDING HOLIDAYS.)
© 2017 King Auto Part Systems. All rights reserved.

Returns Accepted: Returns Accepted
Item must be returned within: 30 Days
Refund will be given as: Money back or replacement (buyer's choice)
Return policy details:
Return shipping will be paid by: Seller
Placement on Vehicle: Left
King Auto Parts Number: DQ50226
MPN: DQ50226
Interchange Part Number: 22448-ED000 22448-JA00A 22448-JA00C
Manufacturer Part Number: UF549 22448-JA00A 22448-JA00C, DQ50226
Other Part Number: 22448ED000, 22448JA00A, 22448JA00C
Brand: King Auto Parts
Warranty: Yes
UPC: 743724433609
SKU: DQ50226 x4
4 pc Ignition Coil For Nissan Altima Sentra Cube Rogue Versa Infiniti FX50 UF549 fits on the following vehicles. This is for your reference only, please check your auto manual to make sure it fits.
YEAR
MAKE
MODEL
TRIM
NOTES
2017
Nissan
Altima
Advance Sedan 4-Door 2.5L 2488CC 152Cu. In. l4 GAS DOHC Naturally Aspirated
L4 2.5L 4 Piece Set, 2007-17 Nissan Altima Ignition Coil
2017
Nissan
Altima
Base Sedan 4-Door 2.5L 2488CC 152Cu. In. l4 GAS DOHC Naturally Aspirated
L4 2.5L 4 Piece Set, 2007-17 Nissan Altima Ignition Coil
2017
Nissan
Altima
Exclusive Sedan 4-Door 3.5L 3498CC V6 GAS DOHC Naturally Aspirated
L4 2.5L 4 Piece Set, 2007-17 Nissan Altima Ignition Coil
2017
Nissan
Altima
S Sedan 4-Door 2.5L 2488CC 152Cu. In. l4 GAS DOHC Naturally Aspirated
L4 2.5L 4 Piece Set, 2007-17 Nissan Altima Ignition Coil
2017
Nissan
Altima
Sense Sedan 4-Door 2.5L 2488CC 152Cu. In. l4 GAS DOHC Naturally Aspirated
L4 2.5L 4 Piece Set, 2007-17 Nissan Altima Ignition Coil
2017
Nissan
Altima
SL Sedan 4-Door 2.5L 2488CC 152Cu. In. l4 GAS DOHC Naturally Aspirated
L4 2.5L 4 Piece Set, 2007-17 Nissan Altima Ignition Coil
2017
Nissan
Altima
SL Sedan 4-Door 3.5L 3498CC V6 GAS DOHC Naturally Aspirated
L4 2.5L 4 Piece Set, 2007-17 Nissan Altima Ignition Coil
2017
Nissan
Altima
SR Sedan 4-Door 2.5L 2488CC 152Cu. In. l4 GAS DOHC Naturally Aspirated
L4 2.5L 4 Piece Set, 2007-17 Nissan Altima Ignition Coil
2017
Nissan
Altima
SR Sedan 4-Door 3.5L 3498CC V6 GAS DOHC Naturally Aspirated
L4 2.5L 4 Piece Set, 2007-17 Nissan Altima Ignition Coil
2017
Nissan
Altima
SV Sedan 4-Door 2.5L 2488CC 152Cu. In. l4 GAS DOHC Naturally Aspirated
L4 2.5L 4 Piece Set, 2007-17 Nissan Altima Ignition Coil
2016
Nissan
Altima
Advance Sedan 4-Door 2.5L 2488CC 152Cu. In. l4 GAS DOHC Naturally Aspirated
L4 2.5L 4 Piece Set, 2007-17 Nissan Altima Ignition Coil
2016
Nissan
Altima
Base Sedan 4-Door 2.5L 2488CC 152Cu. In. l4 GAS DOHC Naturally Aspirated
L4 2.5L 4 Piece Set, 2007-17 Nissan Altima Ignition Coil
2016
Nissan
Altima
S Sedan 4-Door 2.5L 2488CC 152Cu. In. l4 GAS DOHC Naturally Aspirated
L4 2.5L 4 Piece Set, 2007-17 Nissan Altima Ignition Coil
2016
Nissan
Altima
Sense Sedan 4-Door 2.5L 2488CC 152Cu. In. l4 GAS DOHC Naturally Aspirated
L4 2.5L 4 Piece Set, 2007-17 Nissan Altima Ignition Coil
2016
Nissan
Altima
SL Sedan 4-Door 2.5L 2488CC 152Cu. In. l4 GAS DOHC Naturally Aspirated
L4 2.5L 4 Piece Set, 2007-17 Nissan Altima Ignition Coil
2016
Nissan
Altima
SR Sedan 4-Door 2.5L 2488CC 152Cu. In. l4 GAS DOHC Naturally Aspirated
L4 2.5L 4 Piece Set, 2007-17 Nissan Altima Ignition Coil
2016
Nissan
Altima
SV Sedan 4-Door 2.5L 2488CC 152Cu. In. l4 GAS DOHC Naturally Aspirated
L4 2.5L 4 Piece Set, 2007-17 Nissan Altima Ignition Coil
2016
Nissan
Rogue
S Sport Utility 4-Door 2.5L 2488CC 152Cu. In. l4 GAS DOHC Naturally Aspirated
4 Piece Set, 2008-16 Nissan Rogue Ignition Coil
2016
Nissan
Rogue
SL Sport Utility 4-Door 2.5L 2488CC 152Cu. In. l4 GAS DOHC Naturally Aspirated
4 Piece Set, 2008-16 Nissan Rogue Ignition Coil
2016
Nissan
Rogue
SV Sport Utility 4-Door 2.5L 2488CC 152Cu. In. l4 GAS DOHC Naturally Aspirated
4 Piece Set, 2008-16 Nissan Rogue Ignition Coil
2016
Nissan
Sentra
Advance Sedan 4-Door 1.8L 1798CC 110Cu. In. l4 GAS DOHC Naturally Aspirated
4 Piece Set, 2010-16 Nissan Sentra Ignition Coil
2016
Nissan
Sentra
Exclusive Sedan 4-Door 1.8L 1798CC 110Cu. In. l4 GAS DOHC Naturally Aspirated
4 Piece Set, 2010-16 Nissan Sentra Ignition Coil
2016
Nissan
Sentra
FE+S Sedan 4-Door 1.8L 1798CC 110Cu. In. l4 GAS DOHC Naturally Aspirated
4 Piece Set, 2010-16 Nissan Sentra Ignition Coil
2016
Nissan
Sentra
S Sedan 4-Door 1.8L 1798CC 110Cu. In. l4 GAS DOHC Naturally Aspirated
4 Piece Set, 2010-16 Nissan Sentra Ignition Coil
2016
Nissan
Sentra
Sense Sedan 4-Door 1.8L 1798CC 110Cu. In. l4 GAS DOHC Naturally Aspirated
4 Piece Set, 2010-16 Nissan Sentra Ignition Coil
2016
Nissan
Sentra
SL Sedan 4-Door 1.8L 1798CC 110Cu. In. l4 GAS DOHC Naturally Aspirated
4 Piece Set, 2010-16 Nissan Sentra Ignition Coil
2016
Nissan
Sentra
SR Sedan 4-Door 1.8L 1798CC 110Cu. In. l4 GAS DOHC Naturally Aspirated
4 Piece Set, 2010-16 Nissan Sentra Ignition Coil
2016
Nissan
Sentra
SV Sedan 4-Door 1.8L 1798CC 110Cu. In. l4 GAS DOHC Naturally Aspirated
4 Piece Set, 2010-16 Nissan Sentra Ignition Coil
2015
Infiniti
QX60
Base Sport Utility 4-Door 3.5L 3498CC V6 GAS DOHC Naturally Aspirated
4 Piece Set, 2014-15 Infiniti QX60 Ignition Coil
2015
Infiniti
QX60
HEV Sport Utility 4-Door 2.5L 2488CC 152Cu. In. l4 ELECTRIC/GAS DOHC Supercharged
4 Piece Set, 2014-15 Infiniti QX60 Ignition Coil
2015
Infiniti
QX60
Hybrid Sport Utility 4-Door 2.5L 2488CC l4 ELECTRIC/GAS DOHC Supercharged
4 Piece Set, 2014-15 Infiniti QX60 Ignition Coil
2015
Infiniti
QX60
Inspiration Sport Utility 4-Door 3.5L 3498CC 213Cu. In. V6 GAS DOHC Naturally Aspirated
4 Piece Set, 2014-15 Infiniti QX60 Ignition Coil
2015
Infiniti
QX60
Perfection Sport Utility 4-Door 3.5L 3498CC 213Cu. In. V6 GAS DOHC Naturally Aspirated
4 Piece Set, 2014-15 Infiniti QX60 Ignition Coil
2015
Nissan
Altima
Advance Sedan 4-Door 2.5L 2488CC 152Cu. In. l4 GAS DOHC Naturally Aspirated
L4 2.5L 4 Piece Set, 2007-17 Nissan Altima Ignition Coil
2015
Nissan
Altima
Base Sedan 4-Door 2.5L 2488CC 152Cu. In. l4 GAS DOHC Naturally Aspirated
L4 2.5L 4 Piece Set, 2007-17 Nissan Altima Ignition Coil
2015
Nissan
Altima
S Sedan 4-Door 2.5L 2488CC 152Cu. In. l4 GAS DOHC Naturally Aspirated
L4 2.5L 4 Piece Set, 2007-17 Nissan Altima Ignition Coil
2015
Nissan
Altima
Sense Sedan 4-Door 2.5L 2488CC 152Cu. In. l4 GAS DOHC Naturally Aspirated
L4 2.5L 4 Piece Set, 2007-17 Nissan Altima Ignition Coil
2015
Nissan
Altima
SL Sedan 4-Door 2.5L 2488CC 152Cu. In. l4 GAS DOHC Naturally Aspirated
L4 2.5L 4 Piece Set, 2007-17 Nissan Altima Ignition Coil
2015
Nissan
Altima
SV Sedan 4-Door 2.5L 2488CC 152Cu. In. l4 GAS DOHC Naturally Aspirated
L4 2.5L 4 Piece Set, 2007-17 Nissan Altima Ignition Coil
2015
Nissan
Rogue
S Sport Utility 4-Door 2.5L 2488CC 152Cu. In. l4 GAS DOHC Naturally Aspirated
4 Piece Set, 2008-16 Nissan Rogue Ignition Coil
2015
Nissan
Rogue
SL Sport Utility 4-Door 2.5L 2488CC 152Cu. In. l4 GAS DOHC Naturally Aspirated
4 Piece Set, 2008-16 Nissan Rogue Ignition Coil
2015
Nissan
Rogue
SV Sport Utility 4-Door 2.5L 2488CC 152Cu. In. l4 GAS DOHC Naturally Aspirated
4 Piece Set, 2008-16 Nissan Rogue Ignition Coil
2015
Nissan
Rogue Select
S Sport Utility 4-Door 2.5L 2488CC 152Cu. In. l4 GAS DOHC Naturally Aspirated
Genuine Intermotor Quality;; Qty needed per vehicle- 4 ;[Ignition Coil]
2015
Nissan
Sentra
Advance Sedan 4-Door 1.8L 1798CC 110Cu. In. l4 GAS DOHC Naturally Aspirated
4 Piece Set, 2010-16 Nissan Sentra Ignition Coil
2015
Nissan
Sentra
Exclusive Sedan 4-Door 1.8L 1798CC 110Cu. In. l4 GAS DOHC Naturally Aspirated
4 Piece Set, 2010-16 Nissan Sentra Ignition Coil
2015
Nissan
Sentra
FE+S Sedan 4-Door 1.8L 1798CC 110Cu. In. l4 GAS DOHC Naturally Aspirated
4 Piece Set, 2010-16 Nissan Sentra Ignition Coil
2015
Nissan
Sentra
S Sedan 4-Door 1.8L 1798CC 110Cu. In. l4 GAS DOHC Naturally Aspirated
4 Piece Set, 2010-16 Nissan Sentra Ignition Coil
2015
Nissan
Sentra
Sense Sedan 4-Door 1.8L 1798CC 110Cu. In. l4 GAS DOHC Naturally Aspirated
4 Piece Set, 2010-16 Nissan Sentra Ignition Coil
2015
Nissan
Sentra
SL Sedan 4-Door 1.8L 1798CC 110Cu. In. l4 GAS DOHC Naturally Aspirated
4 Piece Set, 2010-16 Nissan Sentra Ignition Coil
2015
Nissan
Sentra
SR Sedan 4-Door 1.8L 1798CC 110Cu. In. l4 GAS DOHC Naturally Aspirated
4 Piece Set, 2010-16 Nissan Sentra Ignition Coil
2015
Nissan
Sentra
SV Sedan 4-Door 1.8L 1798CC 110Cu. In. l4 GAS DOHC Naturally Aspirated
4 Piece Set, 2010-16 Nissan Sentra Ignition Coil
2014
Infiniti
QX60
Base Sport Utility 4-Door 3.5L 3498CC V6 GAS DOHC Naturally Aspirated
4 Piece Set, 2014-15 Infiniti QX60 Ignition Coil
2014
Infiniti
QX60
Hybrid Sport Utility 4-Door 2.5L 2488CC l4 ELECTRIC/GAS DOHC Supercharged
4 Piece Set, 2014-15 Infiniti QX60 Ignition Coil
2014
Infiniti
QX60
Inspiration Sport Utility 4-Door 3.5L 3498CC 213Cu. In. V6 GAS DOHC Naturally Aspirated
4 Piece Set, 2014-15 Infiniti QX60 Ignition Coil
2014
Infiniti
QX60
Perfection Sport Utility 4-Door 3.5L 3498CC 213Cu. In. V6 GAS DOHC Naturally Aspirated
4 Piece Set, 2014-15 Infiniti QX60 Ignition Coil
2014
Infiniti
QX60
Seduction Sport Utility 4-Door 3.5L 3498CC 213Cu. In. V6 GAS DOHC Naturally Aspirated
4 Piece Set, 2014-15 Infiniti QX60 Ignition Coil
2014
Nissan
Altima
Advance Sedan 4-Door 2.5L 2488CC 152Cu. In. l4 GAS DOHC Naturally Aspirated
L4 2.5L 4 Piece Set, 2007-17 Nissan Altima Ignition Coil
2014
Nissan
Altima
Base Sedan 4-Door 2.5L 2488CC 152Cu. In. l4 GAS DOHC Naturally Aspirated
L4 2.5L 4 Piece Set, 2007-17 Nissan Altima Ignition Coil
2014
Nissan
Altima
S Sedan 4-Door 2.5L 2488CC 152Cu. In. l4 GAS DOHC Naturally Aspirated
L4 2.5L 4 Piece Set, 2007-17 Nissan Altima Ignition Coil
2014
Nissan
Altima
Sense Sedan 4-Door 2.5L 2488CC 152Cu. In. l4 GAS DOHC Naturally Aspirated
L4 2.5L 4 Piece Set, 2007-17 Nissan Altima Ignition Coil
2014
Nissan
Altima
SL Sedan 4-Door 2.5L 2488CC 152Cu. In. l4 GAS DOHC Naturally Aspirated
L4 2.5L 4 Piece Set, 2007-17 Nissan Altima Ignition Coil
2014
Nissan
Altima
SV Sedan 4-Door 2.5L 2488CC 152Cu. In. l4 GAS DOHC Naturally Aspirated
L4 2.5L 4 Piece Set, 2007-17 Nissan Altima Ignition Coil
2014
Nissan
Cube
S Wagon 4-Door 1.8L 1798CC l4 GAS DOHC Naturally Aspirated
2014
Nissan
Cube
SL Wagon 4-Door 1.8L 1798CC l4 GAS DOHC Naturally Aspirated
2014
Nissan
Pathfinder
Advance Sport Utility 4-Door 3.5L 3498CC 213Cu. In. V6 GAS DOHC Naturally Aspirated
Hybrid 4 Piece Set, 2014 Nissan Pathfinder Hybrid Ignition Coil
2014
Nissan
Pathfinder
Exclusive Sport Utility 4-Door 3.5L 3498CC 213Cu. In. V6 GAS DOHC Naturally Aspirated
Hybrid 4 Piece Set, 2014 Nissan Pathfinder Hybrid Ignition Coil
2014
Nissan
Pathfinder
Platinum Hybrid Sport Utility 4-Door 2.5L 2488CC l4 ELECTRIC/GAS DOHC Supercharged
Hybrid 4 Piece Set, 2014 Nissan Pathfinder Ignition Coil
2014
Nissan
Pathfinder
Platinum Sport Utility 4-Door 3.5L 3498CC V6 GAS DOHC Naturally Aspirated
Hybrid 4 Piece Set, 2014 Nissan Pathfinder Hybrid Ignition Coil
2014
Nissan
Pathfinder
S Sport Utility 4-Door 3.5L 3498CC V6 GAS DOHC Naturally Aspirated
Hybrid 4 Piece Set, 2014 Nissan Pathfinder Hybrid Ignition Coil
2014
Nissan
Pathfinder
Sense Sport Utility 4-Door 3.5L 3498CC 213Cu. In. V6 GAS DOHC Naturally Aspirated
Hybrid 4 Piece Set, 2014 Nissan Pathfinder Hybrid Ignition Coil
2014
Nissan
Pathfinder
SL Hybrid Sport Utility 4-Door 2.5L 2488CC l4 ELECTRIC/GAS DOHC Supercharged
Hybrid 4 Piece Set, 2014 Nissan Pathfinder Ignition Coil
2014
Nissan
Pathfinder
SL Sport Utility 4-Door 3.5L 3498CC V6 GAS DOHC Naturally Aspirated
Hybrid 4 Piece Set, 2014 Nissan Pathfinder Hybrid Ignition Coil
2014
Nissan
Pathfinder
SV Hybrid Sport Utility 4-Door 2.5L 2488CC l4 ELECTRIC/GAS DOHC Supercharged
Hybrid 4 Piece Set, 2014 Nissan Pathfinder Ignition Coil
2014
Nissan
Pathfinder
SV Sport Utility 4-Door 3.5L 3498CC V6 GAS DOHC Naturally Aspirated
Hybrid 4 Piece Set, 2014 Nissan Pathfinder Hybrid Ignition Coil
2014
Nissan
Rogue
Advance Sport Utility 4-Door 2.5L 2488CC 152Cu. In. l4 GAS DOHC Naturally Aspirated
4 Piece Set, 2008-16 Nissan Rogue Ignition Coil
2014
Nissan
Rogue
Exclusive Sport Utility 4-Door 2.5L 2488CC 152Cu. In. l4 GAS DOHC Naturally Aspirated
4 Piece Set, 2008-16 Nissan Rogue Ignition Coil
2014
Nissan
Rogue
S Sport Utility 4-Door 2.5L 2488CC 152Cu. In. l4 GAS DOHC Naturally Aspirated
4 Piece Set, 2008-16 Nissan Rogue Ignition Coil
2014
Nissan
Rogue
Sense Sport Utility 4-Door 2.5L 2488CC 152Cu. In. l4 GAS DOHC Naturally Aspirated
4 Piece Set, 2008-16 Nissan Rogue Ignition Coil
2014
Nissan
Rogue
SL Sport Utility 4-Door 2.5L 2488CC 152Cu. In. l4 GAS DOHC Naturally Aspirated
4 Piece Set, 2008-16 Nissan Rogue Ignition Coil
2014
Nissan
Rogue
SV Sport Utility 4-Door 2.5L 2488CC 152Cu. In. l4 GAS DOHC Naturally Aspirated
4 Piece Set, 2008-16 Nissan Rogue Ignition Coil
2014
Nissan
Rogue Select
S Sport Utility 4-Door 2.5L 2488CC 152Cu. In. l4 GAS DOHC Naturally Aspirated
Genuine Intermotor Quality;; Qty needed per vehicle- 4 ;[Ignition Coil]
2014
Nissan
Sentra
Advance Sedan 4-Door 1.8L 1798CC 110Cu. In. l4 GAS DOHC Naturally Aspirated
4 Piece Set, 2010-16 Nissan Sentra Ignition Coil
2014
Nissan
Sentra
Exclusive Sedan 4-Door 1.8L 1798CC 110Cu. In. l4 GAS DOHC Naturally Aspirated
4 Piece Set, 2010-16 Nissan Sentra Ignition Coil
2014
Nissan
Sentra
FE+S Sedan 4-Door 1.8L 1798CC 110Cu. In. l4 GAS DOHC Naturally Aspirated
4 Piece Set, 2010-16 Nissan Sentra Ignition Coil
2014
Nissan
Sentra
FE+SV Sedan 4-Door 1.8L 1798CC 110Cu. In. l4 GAS DOHC Naturally Aspirated
4 Piece Set, 2010-16 Nissan Sentra Ignition Coil
2014
Nissan
Sentra
S Sedan 4-Door 1.8L 1798CC 110Cu. In. l4 GAS DOHC Naturally Aspirated
4 Piece Set, 2010-16 Nissan Sentra Ignition Coil
2014
Nissan
Sentra
Sense Sedan 4-Door 1.8L 1798CC 110Cu. In. l4 GAS DOHC Naturally Aspirated
4 Piece Set, 2010-16 Nissan Sentra Ignition Coil
2014
Nissan
Sentra
SL Sedan 4-Door 1.8L 1798CC 110Cu. In. l4 GAS DOHC Naturally Aspirated
4 Piece Set, 2010-16 Nissan Sentra Ignition Coil
2014
Nissan
Sentra
SR Sedan 4-Door 1.8L 1798CC 110Cu. In. l4 GAS DOHC Naturally Aspirated
4 Piece Set, 2010-16 Nissan Sentra Ignition Coil
2014
Nissan
Sentra
SV Sedan 4-Door 1.8L 1798CC 110Cu. In. l4 GAS DOHC Naturally Aspirated
4 Piece Set, 2010-16 Nissan Sentra Ignition Coil
2014
Nissan
Tiida
Advance Sedan 4-Door 1.8L 1798CC l4 GAS DOHC Naturally Aspirated
Genuine Intermotor Quality;; Qty needed per vehicle- 4 ;[Ignition Coil]
2014
Nissan
Tiida
Drive Sedan 4-Door 1.6L 1598CC 98Cu. In. l4 GAS DOHC Naturally Aspirated
Genuine Intermotor Quality;; Qty needed per vehicle- 4 ;[Ignition Coil]
2014
Nissan
Tiida
Sense Sedan 4-Door 1.8L 1798CC l4 GAS DOHC Naturally Aspirated
Genuine Intermotor Quality;; Qty needed per vehicle- 4 ;[Ignition Coil]
2013
Infiniti
FX50
Base Sport Utility 4-Door 5.0L 5026CC V8 GAS DOHC Naturally Aspirated
Genuine Intermotor Quality; Cyl 1 to 6;; Qty needed per vehicle- 6 ;[Ignition Coil]
2013
Infiniti
M56
Base Sedan 4-Door 5.6L 5552CC V8 GAS DOHC Naturally Aspirated
Genuine Intermotor Quality;; Qty needed per vehicle- 6 ;[Ignition Coil]
2013
Infiniti
M56
X Sedan 4-Door 5.6L 5552CC V8 GAS DOHC Naturally Aspirated
Genuine Intermotor Quality;; Qty needed per vehicle- 6 ;[Ignition Coil]
2013
Nissan
Altima
Advance Sedan 4-Door 2.5L 2488CC 152Cu. In. l4 GAS DOHC Naturally Aspirated
2013
Nissan
Altima
Base Sedan 4-Door 2.5L 2488CC 152Cu. In. l4 GAS DOHC Naturally Aspirated
2013
Nissan
Altima
S Coupe 2-Door 2.5L 2488CC 152Cu. In. l4 GAS DOHC Naturally Aspirated
2013
Nissan
Altima
S Sedan 4-Door 2.5L 2488CC 152Cu. In. l4 GAS DOHC Naturally Aspirated
2013
Nissan
Altima
Sense Sedan 4-Door 2.5L 2488CC 152Cu. In. l4 GAS DOHC Naturally Aspirated
2013
Nissan
Altima
SL Sedan 4-Door 2.5L 2488CC 152Cu. In. l4 GAS DOHC Naturally Aspirated
2013
Nissan
Altima
SV Sedan 4-Door 2.5L 2488CC 152Cu. In. l4 GAS DOHC Naturally Aspirated
2013
Nissan
Cube
S Wagon 4-Door 1.8L 1798CC l4 GAS DOHC Naturally Aspirated
2013
Nissan
Cube
SL Wagon 4-Door 1.8L 1798CC l4 GAS DOHC Naturally Aspirated
2013
Nissan
NV200
S Mini Cargo Van 4-Door 2.0L 1997CC l4 GAS DOHC Naturally Aspirated
4 Piece Set, 2013 Nissan NV200 Ignition Coil
2013
Nissan
NV200
SV Mini Cargo Van 4-Door 2.0L 1997CC l4 GAS DOHC Naturally Aspirated
4 Piece Set, 2013 Nissan NV200 Ignition Coil
2013
Nissan
Rogue
Advance Sport Utility 4-Door 2.5L 2488CC 152Cu. In. l4 GAS DOHC Naturally Aspirated
4 Piece Set, 2008-16 Nissan Rogue Ignition Coil
2013
Nissan
Rogue
Exclusive Sport Utility 4-Door 2.5L 2488CC 152Cu. In. l4 GAS DOHC Naturally Aspirated
4 Piece Set, 2008-16 Nissan Rogue Ignition Coil
2013
Nissan
Rogue
S Sport Utility 4-Door 2.5L 2488CC 152Cu. In. l4 GAS DOHC Naturally Aspirated
4 Piece Set, 2008-16 Nissan Rogue Ignition Coil
2013
Nissan
Rogue
Sense Sport Utility 4-Door 2.5L 2488CC 152Cu. In. l4 GAS DOHC Naturally Aspirated
4 Piece Set, 2008-16 Nissan Rogue Ignition Coil
2013
Nissan
Rogue
SL Sport Utility 4-Door 2.5L 2488CC 152Cu. In. l4 GAS DOHC Naturally Aspirated
4 Piece Set, 2008-16 Nissan Rogue Ignition Coil
2013
Nissan
Rogue
SV Sport Utility 4-Door 2.5L 2488CC 152Cu. In. l4 GAS DOHC Naturally Aspirated
4 Piece Set, 2008-16 Nissan Rogue Ignition Coil
2013
Nissan
Sentra
Advance Sedan 4-Door 1.8L 1798CC 110Cu. In. l4 GAS DOHC Naturally Aspirated
4 Piece Set, 2010-16 Nissan Sentra Ignition Coil
2013
Nissan
Sentra
Exclusive Sedan 4-Door 1.8L 1798CC 110Cu. In. l4 GAS DOHC Naturally Aspirated
4 Piece Set, 2010-16 Nissan Sentra Ignition Coil
2013
Nissan
Sentra
FE+S Sedan 4-Door 1.8L 1798CC 110Cu. In. l4 GAS DOHC Naturally Aspirated
4 Piece Set, 2010-16 Nissan Sentra Ignition Coil
2013
Nissan
Sentra
FE+SV Sedan 4-Door 1.8L 1798CC 110Cu. In. l4 GAS DOHC Naturally Aspirated
4 Piece Set, 2010-16 Nissan Sentra Ignition Coil
2013
Nissan
Sentra
S Sedan 4-Door 1.8L 1798CC 110Cu. In. l4 GAS DOHC Naturally Aspirated
4 Piece Set, 2010-16 Nissan Sentra Ignition Coil
2013
Nissan
Sentra
Sense Sedan 4-Door 1.8L 1798CC 110Cu. In. l4 GAS DOHC Naturally Aspirated
4 Piece Set, 2010-16 Nissan Sentra Ignition Coil
2013
Nissan
Sentra
SL Sedan 4-Door 1.8L 1798CC 110Cu. In. l4 GAS DOHC Naturally Aspirated
4 Piece Set, 2010-16 Nissan Sentra Ignition Coil
2013
Nissan
Sentra
SR Sedan 4-Door 1.8L 1798CC 110Cu. In. l4 GAS DOHC Naturally Aspirated
4 Piece Set, 2010-16 Nissan Sentra Ignition Coil
2013
Nissan
Sentra
SV Sedan 4-Door 1.8L 1798CC 110Cu. In. l4 GAS DOHC Naturally Aspirated
4 Piece Set, 2010-16 Nissan Sentra Ignition Coil
2013
Nissan
Tiida
Advance Sedan 4-Door 1.8L 1798CC l4 GAS DOHC Naturally Aspirated
Genuine Intermotor Quality;; Qty needed per vehicle- 4 ;[Ignition Coil]
2013
Nissan
Tiida
Drive Sedan 4-Door 1.6L 1600CC 98Cu. In. l4 GAS DOHC Naturally Aspirated
Genuine Intermotor Quality;; Qty needed per vehicle- 4 ;[Ignition Coil]
2013
Nissan
Tiida
Emotion Hatchback 4-Door 1.8L 1797CC 110Cu. In. l4 GAS DOHC Naturally Aspirated
Genuine Intermotor Quality;; Qty needed per vehicle- 4 ;[Ignition Coil]
2013
Nissan
Tiida
Sense Sedan 4-Door 1.8L 1798CC l4 GAS DOHC Naturally Aspirated
Genuine Intermotor Quality;; Qty needed per vehicle- 4 ;[Ignition Coil]
2013
Nissan
Tiida
Special Edition Hatchback 4-Door 1.8L 1797CC 110Cu. In. l4 GAS DOHC Naturally Aspirated
Genuine Intermotor Quality;; Qty needed per vehicle- 4 ;[Ignition Coil]
2012
Infiniti
FX50
Base Sport Utility 4-Door 5.0L 5026CC V8 GAS DOHC Naturally Aspirated
2012
Infiniti
M56
Base Sedan 4-Door 5.6L 5552CC V8 GAS DOHC Naturally Aspirated
2012
Infiniti
M56
X Sedan 4-Door 5.6L 5552CC V8 GAS DOHC Naturally Aspirated
2012
Nissan
Altima
Base Sedan 4-Door 2.5L 2488CC 152Cu. In. l4 GAS DOHC Naturally Aspirated
2012
Nissan
Altima
S Coupe 2-Door 2.5L 2488CC 152Cu. In. l4 GAS DOHC Naturally Aspirated
2012
Nissan
Altima
S Sedan 4-Door 2.5L 2488CC 152Cu. In. l4 GAS DOHC Naturally Aspirated
2012
Nissan
Altima
SL Sedan 4-Door 2.5L 2488CC 152Cu. In. l4 GAS DOHC Naturally Aspirated
2012
Nissan
Cube
Base Wagon 4-Door 1.8L 1798CC l4 GAS DOHC Naturally Aspirated
2012
Nissan
Cube
S Wagon 4-Door 1.8L 1798CC l4 GAS DOHC Naturally Aspirated
2012
Nissan
Cube
SL Wagon 4-Door 1.8L 1798CC l4 GAS DOHC Naturally Aspirated
2012
Nissan
Rogue
Advance Sport Utility 4-Door 2.5L 2488CC 152Cu. In. l4 GAS DOHC Naturally Aspirated
2012
Nissan
Rogue
Exclusive Sport Utility 4-Door 2.5L 2488CC 152Cu. In. l4 GAS DOHC Naturally Aspirated
2012
Nissan
Rogue
S Sport Utility 4-Door 2.5L 2488CC 152Cu. In. l4 GAS DOHC Naturally Aspirated
2012
Nissan
Rogue
Sense Sport Utility 4-Door 2.5L 2488CC 152Cu. In. l4 GAS DOHC Naturally Aspirated
2012
Nissan
Rogue
SL Sport Utility 4-Door 2.5L 2488CC 152Cu. In. l4 GAS DOHC Naturally Aspirated
2012
Nissan
Rogue
SV Sport Utility 4-Door 2.5L 2488CC 152Cu. In. l4 GAS DOHC Naturally Aspirated
2012
Nissan
Sentra
Base Sedan 4-Door 2.0L 1997CC 122Cu. In. l4 GAS DOHC Naturally Aspirated
4 Piece Set, 2010-16 Nissan Sentra Ignition Coil
2012
Nissan
Sentra
Custom Sedan 4-Door 2.0L 1997CC 122Cu. In. l4 GAS DOHC Naturally Aspirated
4 Piece Set, 2010-16 Nissan Sentra Ignition Coil
2012
Nissan
Sentra
Elite Sedan 4-Door 2.0L 1997CC 122Cu. In. l4 GAS DOHC Naturally Aspirated
4 Piece Set, 2010-16 Nissan Sentra Ignition Coil
2012
Nissan
Sentra
Emotion Sedan 4-Door 2.0L 1997CC 122Cu. In. l4 GAS DOHC Naturally Aspirated
4 Piece Set, 2010-16 Nissan Sentra Ignition Coil
2012
Nissan
Sentra
S Sedan 4-Door 2.0L 1997CC 122Cu. In. l4 GAS DOHC Naturally Aspirated
4 Piece Set, 2010-16 Nissan Sentra Ignition Coil
2012
Nissan
Sentra
SE-R Sedan 4-Door 2.5L 2488CC 152Cu. In. l4 GAS DOHC Naturally Aspirated
4 Piece Set, 2010-16 Nissan Sentra Ignition Coil
2012
Nissan
Sentra
SE-R Spec V Sedan 4-Door 2.5L 2488CC 152Cu. In. l4 GAS DOHC Naturally Aspirated
4 Piece Set, 2010-16 Nissan Sentra Ignition Coil
2012
Nissan
Sentra
SL Sedan 4-Door 2.0L 1997CC 122Cu. In. l4 GAS DOHC Naturally Aspirated
4 Piece Set, 2010-16 Nissan Sentra Ignition Coil
2012
Nissan
Sentra
SR Sedan 4-Door 2.0L 1997CC 122Cu. In. l4 GAS DOHC Naturally Aspirated
4 Piece Set, 2010-16 Nissan Sentra Ignition Coil
2012
Nissan
Tiida
Comfort Sedan 4-Door 1.8L 1797CC 110Cu. In. l4 GAS DOHC Naturally Aspirated
Genuine Intermotor Quality;; Qty needed per vehicle- 4 ;[Ignition Coil]
2012
Nissan
Tiida
Custom Sedan 4-Door 1.8L 1797CC 110Cu. In. l4 GAS DOHC Naturally Aspirated
Genuine Intermotor Quality;; Qty needed per vehicle- 4 ;[Ignition Coil]
2012
Nissan
Tiida
Emotion Hatchback 4-Door 1.8L 1797CC 110Cu. In. l4 GAS DOHC Naturally Aspirated
Genuine Intermotor Quality;; Qty needed per vehicle- 4 ;[Ignition Coil]
2012
Nissan
Tiida
Premium Hatchback 4-Door 1.8L 1797CC 110Cu. In. l4 GAS DOHC Naturally Aspirated
Genuine Intermotor Quality;; Qty needed per vehicle- 4 ;[Ignition Coil]
2012
Nissan
Versa
1.6 S Sedan 4-Door 1.6L 1598CC l4 GAS DOHC Naturally Aspirated
2012
Nissan
Versa
1.6 SL Sedan 4-Door 1.6L 1598CC l4 GAS DOHC Naturally Aspirated
2012
Nissan
Versa
1.6 SV Sedan 4-Door 1.6L 1598CC l4 GAS DOHC Naturally Aspirated
2012
Nissan
Versa
1.8 S Hatchback 4-Door 1.8L 1798CC l4 GAS DOHC Naturally Aspirated
2012
Nissan
Versa
1.8 SL Hatchback 4-Door 1.8L 1798CC l4 GAS DOHC Naturally Aspirated
2012
Nissan
Versa
Advance Sedan 4-Door 1.6L 1598CC 98Cu. In. l4 GAS DOHC Naturally Aspirated
2012
Nissan
Versa
Sense Sedan 4-Door 1.6L 1598CC 98Cu. In. l4 GAS DOHC Naturally Aspirated
2012
Nissan
X-Trail
Advance Sport Utility 4-Door 2.5L 2488CC 152Cu. In. l4 GAS DOHC Naturally Aspirated
2012
Nissan
X-Trail
Exclusive Sport Utility 4-Door 2.5L 2488CC 152Cu. In. l4 GAS DOHC Naturally Aspirated
2012
Nissan
X-Trail
Sense Sport Utility 4-Door 2.5L 2488CC 152Cu. In. l4 GAS DOHC Naturally Aspirated
2011
Infiniti
FX50
Base Sport Utility 4-Door 5.0L 5026CC V8 GAS DOHC Naturally Aspirated
2011
Infiniti
M56
Base Sedan 4-Door 5.6L 5552CC V8 GAS DOHC Naturally Aspirated
2011
Infiniti
M56
X Sedan 4-Door 5.6L 5552CC V8 GAS DOHC Naturally Aspirated
2011
Nissan
Altima
Base Sedan 4-Door 2.5L 2488CC 152Cu. In. l4 GAS DOHC Naturally Aspirated
2011
Nissan
Altima
Hybrid Sedan 4-Door 2.5L 2488CC 152Cu. In. l4 ELECTRIC/GAS DOHC Naturally Aspirated
2011
Nissan
Altima
S Coupe 2-Door 2.5L 2488CC 152Cu. In. l4 GAS DOHC Naturally Aspirated
2011
Nissan
Altima
S Sedan 4-Door 2.5L 2488CC 152Cu. In. l4 GAS DOHC Naturally Aspirated
2011
Nissan
Altima
SL Sedan 4-Door 2.5L 2488CC 152Cu. In. l4 GAS DOHC Naturally Aspirated
2011
Nissan
Cube
Base Wagon 4-Door 1.8L 1798CC l4 GAS DOHC Naturally Aspirated
2011
Nissan
Cube
Krom Wagon 4-Door 1.8L 1798CC l4 GAS DOHC Naturally Aspirated
2011
Nissan
Cube
S Wagon 4-Door 1.8L 1798CC l4 GAS DOHC Naturally Aspirated
2011
Nissan
Cube
SL Wagon 4-Door 1.8L 1798CC l4 GAS DOHC Naturally Aspirated
2011
Nissan
Rogue
S Krom Sport Utility 4-Door 2.5L 2488CC 152Cu. In. l4 GAS DOHC Naturally Aspirated
2011
Nissan
Rogue
S Sport Utility 4-Door 2.5L 2488CC 152Cu. In. l4 GAS DOHC Naturally Aspirated
2011
Nissan
Rogue
SL Sport Utility 4-Door 2.5L 2488CC 152Cu. In. l4 GAS DOHC Naturally Aspirated
2011
Nissan
Rogue
SV Sport Utility 4-Door 2.5L 2488CC 152Cu. In. l4 GAS DOHC Naturally Aspirated
2011
Nissan
Sentra
Base Sedan 4-Door 2.0L 1997CC 122Cu. In. l4 GAS DOHC Naturally Aspirated
4 Piece Set, 2010-16 Nissan Sentra Ignition Coil
2011
Nissan
Sentra
Custom Sedan 4-Door 2.0L 1997CC 122Cu. In. l4 GAS DOHC Naturally Aspirated
4 Piece Set, 2010-16 Nissan Sentra Ignition Coil
2011
Nissan
Sentra
Elite Sedan 4-Door 2.0L 1997CC 122Cu. In. l4 GAS DOHC Naturally Aspirated
4 Piece Set, 2010-16 Nissan Sentra Ignition Coil
2011
Nissan
Sentra
Emotion Sedan 4-Door 2.0L 1997CC 122Cu. In. l4 GAS DOHC Naturally Aspirated
4 Piece Set, 2010-16 Nissan Sentra Ignition Coil
2011
Nissan
Sentra
S Sedan 4-Door 2.0L 1997CC 122Cu. In. l4 GAS DOHC Naturally Aspirated
4 Piece Set, 2010-16 Nissan Sentra Ignition Coil
2011
Nissan
Sentra
SE-R Sedan 4-Door 2.5L 2488CC 152Cu. In. l4 GAS DOHC Naturally Aspirated
4 Piece Set, 2010-16 Nissan Sentra Ignition Coil
2011
Nissan
Sentra
SE-R Spec V Sedan 4-Door 2.5L 2488CC 152Cu. In. l4 GAS DOHC Naturally Aspirated
4 Piece Set, 2010-16 Nissan Sentra Ignition Coil
2011
Nissan
Sentra
SL Sedan 4-Door 2.0L 1997CC 122Cu. In. l4 GAS DOHC Naturally Aspirated
4 Piece Set, 2010-16 Nissan Sentra Ignition Coil
2011
Nissan
Sentra
SR Sedan 4-Door 2.0L 1997CC 122Cu. In. l4 GAS DOHC Naturally Aspirated
4 Piece Set, 2010-16 Nissan Sentra Ignition Coil
2011
Nissan
Tiida
Comfort Sedan 4-Door 1.8L 1797CC 110Cu. In. l4 GAS DOHC Naturally Aspirated
Genuine Intermotor Quality;; Qty needed per vehicle- 4 ;[Ignition Coil]
2011
Nissan
Tiida
Custom Sedan 4-Door 1.8L 1797CC 110Cu. In. l4 GAS DOHC Naturally Aspirated
Genuine Intermotor Quality;; Qty needed per vehicle- 4 ;[Ignition Coil]
2011
Nissan
Tiida
Emotion Hatchback 4-Door 1.8L 1797CC 110Cu. In. l4 GAS DOHC Naturally Aspirated
Genuine Intermotor Quality;; Qty needed per vehicle- 4 ;[Ignition Coil]
2011
Nissan
Tiida
Emotion Sedan 4-Door 1.8L 1797CC 110Cu. In. l4 GAS DOHC Naturally Aspirated
Genuine Intermotor Quality;; Qty needed per vehicle- 4 ;[Ignition Coil]
2011
Nissan
Tiida
Premium Hatchback 4-Door 1.8L 1797CC 110Cu. In. l4 GAS DOHC Naturally Aspirated
Genuine Intermotor Quality;; Qty needed per vehicle- 4 ;[Ignition Coil]
2011
Nissan
Versa
1.6 Base Sedan 4-Door 1.6L 1598CC l4 GAS DOHC Naturally Aspirated
2011
Nissan
Versa
1.6 Sedan 4-Door 1.6L 1598CC l4 GAS DOHC Naturally Aspirated
2011
Nissan
Versa
S Hatchback 4-Door 1.8L 1798CC l4 GAS DOHC Naturally Aspirated
2011
Nissan
Versa
S Sedan 4-Door 1.8L 1798CC l4 GAS DOHC Naturally Aspirated
2011
Nissan
Versa
SL Hatchback 4-Door 1.8L 1798CC l4 GAS DOHC Naturally Aspirated
2011
Nissan
Versa
SL Sedan 4-Door 1.8L 1798CC l4 GAS DOHC Naturally Aspirated
2011
Nissan
X-Trail
Base Sport Utility 4-Door 2.5L 2488CC 152Cu. In. l4 GAS DOHC Naturally Aspirated
2011
Nissan
X-Trail
LE Sport Utility 4-Door 2.5L 2488CC 152Cu. In. l4 GAS DOHC Naturally Aspirated
2011
Nissan
X-Trail
SLX Sport Utility 4-Door 2.5L 2488CC 152Cu. In. l4 GAS DOHC Naturally Aspirated
2010
Infiniti
FX50
Base Sport Utility 4-Door 5.0L 5026CC V8 GAS DOHC Naturally Aspirated
2010
Nissan
Altima
Base Sedan 4-Door 2.5L 2488CC 152Cu. In. l4 GAS DOHC Naturally Aspirated
2010
Nissan
Altima
Hybrid Sedan 4-Door 2.5L 2488CC 152Cu. In. l4 ELECTRIC/GAS DOHC Naturally Aspirated
2010
Nissan
Altima
S Coupe 2-Door 2.5L 2488CC 152Cu. In. l4 GAS DOHC Naturally Aspirated
2010
Nissan
Altima
S Sedan 4-Door 2.5L 2488CC 152Cu. In. l4 GAS DOHC Naturally Aspirated
2010
Nissan
Altima
SL Sedan 4-Door 2.5L 2488CC 152Cu. In. l4 GAS DOHC Naturally Aspirated
2010
Nissan
Cube
Base Wagon 4-Door 1.8L 1798CC l4 GAS DOHC Naturally Aspirated
2010
Nissan
Cube
Krom Wagon 4-Door 1.8L 1798CC l4 GAS DOHC Naturally Aspirated
2010
Nissan
Cube
S Wagon 4-Door 1.8L 1798CC l4 GAS DOHC Naturally Aspirated
2010
Nissan
Cube
SL Wagon 4-Door 1.8L 1798CC l4 GAS DOHC Naturally Aspirated
2010
Nissan
Rogue
Krom Sport Utility 4-Door 2.5L 2488CC 152Cu. In. l4 GAS DOHC Naturally Aspirated
2010
Nissan
Rogue
S Sport Utility 4-Door 2.5L 2488CC 152Cu. In. l4 GAS DOHC Naturally Aspirated
2010
Nissan
Rogue
SL Sport Utility 4-Door 2.5L 2488CC 152Cu. In. l4 GAS DOHC Naturally Aspirated
2010
Nissan
Sentra
Base Sedan 4-Door 2.0L 1997CC 122Cu. In. l4 GAS DOHC Naturally Aspirated
2010
Nissan
Sentra
Custom Sedan 4-Door 2.0L 1997CC 122Cu. In. l4 GAS DOHC Naturally Aspirated
2010
Nissan
Sentra
Emotion Sedan 4-Door 2.0L 1997CC 122Cu. In. l4 GAS DOHC Naturally Aspirated
2010
Nissan
Sentra
Luxury Sedan 4-Door 2.0L 1997CC 122Cu. In. l4 GAS DOHC Naturally Aspirated
2010
Nissan
Sentra
Premium Sedan 4-Door 2.0L 1997CC 122Cu. In. l4 GAS DOHC Naturally Aspirated
2010
Nissan
Sentra
S Sedan 4-Door 2.0L 1997CC 122Cu. In. l4 GAS DOHC Naturally Aspirated
2010
Nissan
Sentra
SE-R Sedan 4-Door 2.5L 2488CC 152Cu. In. l4 GAS DOHC Naturally Aspirated
2010
Nissan
Sentra
SE-R Spec V Sedan 4-Door 2.5L 2488CC 152Cu. In. l4 GAS DOHC Naturally Aspirated
2010
Nissan
Sentra
SL Sedan 4-Door 2.0L 1997CC 122Cu. In. l4 GAS DOHC Naturally Aspirated
2010
Nissan
Sentra
SR Sedan 4-Door 2.0L 1997CC 122Cu. In. l4 GAS DOHC Naturally Aspirated
2010
Nissan
Versa
1.6 Base Sedan 4-Door 1.6L 1598CC l4 GAS DOHC Naturally Aspirated
2010
Nissan
Versa
1.6 Sedan 4-Door 1.6L 1598CC l4 GAS DOHC Naturally Aspirated
2010
Nissan
Versa
S Hatchback 4-Door 1.8L 1798CC l4 GAS DOHC Naturally Aspirated
2010
Nissan
Versa
S Sedan 4-Door 1.8L 1798CC l4 GAS DOHC Naturally Aspirated
2010
Nissan
Versa
SL Hatchback 4-Door 1.8L 1798CC l4 GAS DOHC Naturally Aspirated
2010
Nissan
Versa
SL Sedan 4-Door 1.8L 1798CC l4 GAS DOHC Naturally Aspirated
2009
Infiniti
FX50
Base Sport Utility 4-Door 5.0L 5026CC V8 GAS DOHC Naturally Aspirated
2009
Nissan
Altima
Base Sedan 4-Door 2.5L 2488CC 152Cu. In. l4 GAS DOHC Naturally Aspirated
2009
Nissan
Altima
Coupe Coupe 2-Door 2.5L 2488CC 152Cu. In. l4 GAS DOHC Naturally Aspirated
2009
Nissan
Altima
Hybrid Sedan 4-Door 2.5L 2488CC 152Cu. In. l4 ELECTRIC/GAS DOHC Naturally Aspirated
2009
Nissan
Altima
S Coupe 2-Door 2.5L 2488CC 152Cu. In. l4 GAS DOHC Naturally Aspirated
2009
Nissan
Altima
S Sedan 4-Door 2.5L 2488CC 152Cu. In. l4 GAS DOHC Naturally Aspirated
2009
Nissan
Cube
Base Wagon 4-Door 1.8L 1798CC l4 GAS DOHC Naturally Aspirated
2009
Nissan
Cube
Krom Wagon 4-Door 1.8L 1798CC l4 GAS DOHC Naturally Aspirated
2009
Nissan
Cube
S Wagon 4-Door 1.8L 1798CC l4 GAS DOHC Naturally Aspirated
2009
Nissan
Cube
SL Wagon 4-Door 1.8L 1798CC l4 GAS DOHC Naturally Aspirated
2009
Nissan
Rogue
S Sport Utility 4-Door 2.5L 2488CC 152Cu. In. l4 GAS DOHC Naturally Aspirated
2009
Nissan
Rogue
SL Sport Utility 4-Door 2.5L 2488CC 152Cu. In. l4 GAS DOHC Naturally Aspirated
2009
Nissan
Sentra
Base Sedan 4-Door 2.0L 1997CC 122Cu. In. l4 GAS DOHC Naturally Aspirated
2009
Nissan
Sentra
Custom Sedan 4-Door 2.0L 1997CC 122Cu. In. l4 GAS DOHC Naturally Aspirated
California Emissions with L4 2.0L 4 Piece Set, 2009 Nissan Sentra Ignition Coil
2009
Nissan
Sentra
Emotion Sedan 4-Door 2.0L 1997CC 122Cu. In. l4 GAS DOHC Naturally Aspirated
California Emissions with L4 2.0L 4 Piece Set, 2009 Nissan Sentra Ignition Coil
2009
Nissan
Sentra
Luxury Sedan 4-Door 2.0L 1997CC 122Cu. In. l4 GAS DOHC Naturally Aspirated
California Emissions with L4 2.0L 4 Piece Set, 2009 Nissan Sentra Ignition Coil
2009
Nissan
Sentra
Premium Sedan 4-Door 2.0L 1997CC 122Cu. In. l4 GAS DOHC Naturally Aspirated
California Emissions with L4 2.0L 4 Piece Set, 2009 Nissan Sentra Ignition Coil
2009
Nissan
Sentra
S Sedan 4-Door 2.0L 1997CC 122Cu. In. l4 GAS DOHC Naturally Aspirated
2009
Nissan
Sentra
SE-R Sedan 4-Door 2.5L 2488CC 152Cu. In. l4 GAS DOHC Naturally Aspirated
2009
Nissan
Sentra
SE-R Spec V Sedan 4-Door 2.5L 2488CC 152Cu. In. l4 GAS DOHC Naturally Aspirated
2009
Nissan
Sentra
SL Sedan 4-Door 2.0L 1997CC 122Cu. In. l4 GAS DOHC Naturally Aspirated
2009
Nissan
Sentra
SR Sedan 4-Door 2.0L 1997CC 122Cu. In. l4 GAS DOHC Naturally Aspirated
2009
Nissan
Versa
1.6 Base Sedan 4-Door 1.6L 1598CC l4 GAS DOHC Naturally Aspirated
2009
Nissan
Versa
1.6 Sedan 4-Door 1.6L 1598CC l4 GAS DOHC Naturally Aspirated
2009
Nissan
Versa
S Hatchback 4-Door 1.8L 1798CC l4 GAS DOHC Naturally Aspirated
2009
Nissan
Versa
S Sedan 4-Door 1.8L 1798CC l4 GAS DOHC Naturally Aspirated
2009
Nissan
Versa
SL Hatchback 4-Door 1.8L 1798CC l4 GAS DOHC Naturally Aspirated
2009
Nissan
Versa
SL Sedan 4-Door 1.8L 1798CC l4 GAS DOHC Naturally Aspirated
2008
Nissan
Altima
Base Sedan 4-Door 2.5L 2488CC 152Cu. In. l4 GAS DOHC Naturally Aspirated
2008
Nissan
Altima
Coupe Coupe 2-Door 2.5L 2488CC 152Cu. In. l4 GAS DOHC Naturally Aspirated
2008
Nissan
Altima
Hybrid Sedan 4-Door 2.5L 2488CC 152Cu. In. l4 ELECTRIC/GAS DOHC Naturally Aspirated
2008
Nissan
Altima
S Coupe 2-Door 2.5L 2488CC 152Cu. In. l4 GAS DOHC Naturally Aspirated
2008
Nissan
Altima
S Sedan 4-Door 2.5L 2488CC 152Cu. In. l4 GAS DOHC Naturally Aspirated
2008
Nissan
Altima
SL Sedan 4-Door 2.5L 2488CC 152Cu. In. l4 GAS DOHC Naturally Aspirated
2008
Nissan
Rogue
S Sport Utility 4-Door 2.5L 2488CC 152Cu. In. l4 GAS DOHC Naturally Aspirated
2008
Nissan
Rogue
SL Sport Utility 4-Door 2.5L 2488CC 152Cu. In. l4 GAS DOHC Naturally Aspirated
2008
Nissan
Sentra
Base Sedan 4-Door 2.0L 1997CC 122Cu. In. l4 GAS DOHC Naturally Aspirated
2008
Nissan
Sentra
Custom Sedan 4-Door 2.0L 1997CC 122Cu. In. l4 GAS DOHC Naturally Aspirated
2008
Nissan
Sentra
Emotion Sedan 4-Door 2.0L 1997CC 122Cu. In. l4 GAS DOHC Naturally Aspirated
2008
Nissan
Sentra
Luxury Sedan 4-Door 2.0L 1997CC 122Cu. In. l4 GAS DOHC Naturally Aspirated
2008
Nissan
Sentra
Premium Sedan 4-Door 2.0L 1997CC 122Cu. In. l4 GAS DOHC Naturally Aspirated
2008
Nissan
Sentra
S Sedan 4-Door 2.0L 1997CC 122Cu. In. l4 GAS DOHC Naturally Aspirated
2008
Nissan
Sentra
SE-R Sedan 4-Door 2.5L 2488CC 152Cu. In. l4 GAS DOHC Naturally Aspirated
2008
Nissan
Sentra
SE-R Spec V Sedan 4-Door 2.5L 2488CC 152Cu. In. l4 GAS DOHC Naturally Aspirated
2008
Nissan
Sentra
SL Sedan 4-Door 2.0L 1997CC 122Cu. In. l4 GAS DOHC Naturally Aspirated
2008
Nissan
Versa
S Hatchback 4-Door 1.8L 1798CC l4 GAS DOHC Naturally Aspirated
2008
Nissan
Versa
S Sedan 4-Door 1.8L 1798CC l4 GAS DOHC Naturally Aspirated
2008
Nissan
Versa
SL Hatchback 4-Door 1.8L 1798CC l4 GAS DOHC Naturally Aspirated
2008
Nissan
Versa
SL Sedan 4-Door 1.8L 1798CC l4 GAS DOHC Naturally Aspirated
2008
Nissan
X-Trail
4WD Sport Utility 4-Door 2.5L 2488CC 152Cu. In. l4 GAS DOHC Naturally Aspirated
Genuine Intermotor Quality;; Qty needed per vehicle- 4 ;[Ignition Coil]
2008
Nissan
X-Trail
LE Sport Utility 4-Door 2.5L 2488CC 152Cu. In. l4 GAS DOHC Naturally Aspirated
Genuine Intermotor Quality;; Qty needed per vehicle- 4 ;[Ignition Coil]
2008
Nissan
X-Trail
SLX Sport Utility 4-Door 2.5L 2488CC 152Cu. In. l4 GAS DOHC Naturally Aspirated
Genuine Intermotor Quality;; Qty needed per vehicle- 4 ;[Ignition Coil]
2007
Nissan
Altima
Base Sedan 4-Door 2.5L 2488CC 152Cu. In. l4 GAS DOHC Naturally Aspirated
2007
Nissan
Altima
Hybrid Sedan 4-Door 2.5L 2488CC 152Cu. In. l4 ELECTRIC/GAS DOHC Naturally Aspirated
2007
Nissan
Altima
S Sedan 4-Door 2.5L 2488CC 152Cu. In. l4 GAS DOHC Naturally Aspirated
2007
Nissan
Altima
SL Sedan 4-Door 2.5L 2488CC 152Cu. In. l4 GAS DOHC Naturally Aspirated
2007
Nissan
Sentra
Base Sedan 4-Door 2.0L 1997CC 122Cu. In. l4 GAS DOHC Naturally Aspirated
2007
Nissan
Sentra
Custom Sedan 4-Door 2.0L 1997CC 122Cu. In. l4 GAS DOHC Naturally Aspirated
2007
Nissan
Sentra
Emotion Sedan 4-Door 2.0L 1997CC 122Cu. In. l4 GAS DOHC Naturally Aspirated
2007
Nissan
Sentra
Premium Sedan 4-Door 2.0L 1997CC 122Cu. In. l4 GAS DOHC Naturally Aspirated
2007
Nissan
Sentra
S Sedan 4-Door 2.0L 1997CC 122Cu. In. l4 GAS DOHC Naturally Aspirated
2007
Nissan
Sentra
SE-R Sedan 4-Door 2.5L 2488CC 152Cu. In. l4 GAS DOHC Naturally Aspirated
2007
Nissan
Sentra
SE-R Spec V Sedan 4-Door 2.5L 2488CC 152Cu. In. l4 GAS DOHC Naturally Aspirated
2007
Nissan
Sentra
SL Sedan 4-Door 2.0L 1997CC 122Cu. In. l4 GAS DOHC Naturally Aspirated
2007
Nissan
Versa
S Hatchback 4-Door 1.8L 1798CC l4 GAS DOHC Naturally Aspirated
2007
Nissan
Versa
S Sedan 4-Door 1.8L 1798CC l4 GAS DOHC Naturally Aspirated
2007
Nissan
Versa
SL Hatchback 4-Door 1.8L 1798CC l4 GAS DOHC Naturally Aspirated
2007
Nissan
Versa
SL Sedan 4-Door 1.8L 1798CC l4 GAS DOHC Naturally Aspirated